Business Systems Integrators creates Custom Configured Servers, Desktop Computers, and Notebooks to meet your exacting requirements. In addition to developing custom configured computer systems, our consulting and integration services recommend first class, professional products when applicable. The following are some of the Top Professional Companies we have partnered with to assist us in
Integrating Tomorrow's Technology - Today! TM


Established in Minneapolis, MN in 1989, Equus Computer Systems started building custom systems and servers for resellers. After earning ISO certification in 2001, Equus expanded to 12 regional locations by 2003.
In 2006, Equus was ranked #1 of the leading 50 system builders in the U.S. Equus became an ESOP(Employee Stock Ownership Plan) company in 2008 and by 2010, they reached the milestone of delivering more than three million custom-configured computing solutions. In 2012, Equus opened its new production facility in City of Industry, CA.

---

Whether it's Cloud Computing, Unified Communications, Virtualization of your Data Center, Installing or Updating your Server, Desktops or Notebooks with the latest Operating System, Business Systems Integrators is your "Go To " source for Microsoft integration.
Microsoft has a wide range of products and services designed to simplify the way you work and transform the way people communicate.
---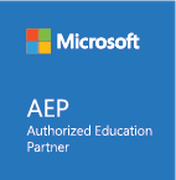 If you are a Qualified Educational User (QEU), we can help you attain Microsoft products that are specially priced for the academic sector.

As a Microsoft Authorized Education Partner, we have the tools and resources to help you maintain the high level of quality you can expect from Microsoft AND provide a path for keeping your products current and SECURE at a price that is cost effective for your organization.c

---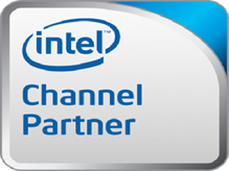 Intel has been a driving force behind the global technology revolution and has been impacting the world for over 40 years.

Shaping the future today.

Business Systems Integrators recommends Intel products and use their products in the
custom-configured servers and computers we design for our customers.

---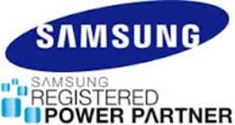 Samsung, comprised of more than 78 different companies and affiliates in a wide range of business, is our source for high quality electronic solutions. Whether it's LED Monitors, Cell Phones, TVs, Tablets, Notebooks, Memory, Security Systems or Large Format Displays (LFD), Samsung provides high quality equipment and support.
---

Ruckus Wireless is a global leader of advanced wireless systems for the rapidly expanding mobile Internet infrastructure market. The company offers a wide range of indoor ans outdoor "Smart Wi-Fi" products. Ruckus Wireless technology addresses Wi-Fi capacity and coverage challenges caused by the ever increasing amount of traffic on wireless networks due to accelerated adoption of mobile devices such as smartphones and tablets
---
Netgear turns ideas into innovative networking products that connect people, power businesses, and advance the way we live. Easy To Use. Powerful. Smart. Advanced range of reliable, affordable networking products are easy to install and maintain. Whether you're a small business with big dreams or a mid-size business ready to take the next step, you need to share access and ideas safely, connect remote locations securely and give your people the tools to perform.
---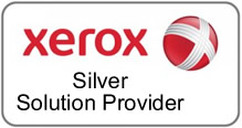 Xerox is the world's leading enterprise for business process and document management.
One thing successful businesses do is make sure the technology, software and work processes that form the backbone of their organizations are operating as effectively and efficiently as possible.
No one understands this better than Xerox.
Xerox is the world's leading enterprise for business process and document management.


---

For over 20 years, WatchGuard has pioneered cutting-edge cyber security technology and delivered it as easy-to-deploy and easy-to-manage solutions. With industry-leading network security, secure
Wi-Fi, and network intelligence products and services, WatchGuard enables more than 80,000 small and midsize enterprises from around the globe to protect their most important assets.
---